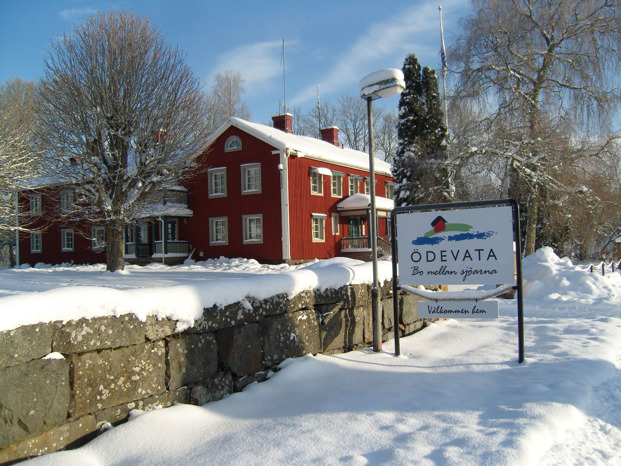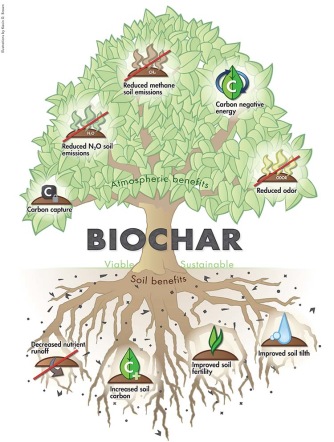 About Ödevata: From Småland-farm to sustainable holiday paradise
Welcome to Ödevata camping Sweden, the little paradise in the midst of Småland's woodlands. The camping is between lakes located 10 km outside of Emmaboda and just a short drive away from major sightseeing places: Kingdom of Crystal, isle Öland and Astrid Lindgrens World in Vimmerby. Are you on a round trip through wonderful Sweden? We look forward to meeting you and make sure you enjoy your stay. Personally, and naturally, we look after your wishes.

We, Malin and Magnus Axelsson, took on the challenge in 2006, when Ödevata - a former penal institution (!) - stood empty and abandoned since nine years back. Over time Ödevata evolved into a fishing- and activity- camping site in stunning nature with accommodations of high quality.

With great commitment we strive to offer you new sights and experiences each time you visit Ödevata camping Sweden!
We hope you have a good time and want to stay a while longer: Ödevata is a fully developed holiday-facility, but at the same time our very hearth and home. It is here we keep our animals, cultivate plants, harvest, build and initiate exciting new projects for a better environment. We and our staff are happy to share our ideas and show you our day-to-day-work. Just join us and see for yourself!
Our passion at Ödevata camping
Our passion and care for this unique place of earth shine through everything Ödevata camping Sweden has to offer: Your breakfast-eggs come fresh from the chicken-run, as the honey comes from our own hives. You can buy home our delicious farm-made apple juice. Also, we prepare thoroughly for our fisherman-guests with primed equipment, boats and a small shop for accessories, - all year round.

Visitors from all over Europe have made their way to our paradise between the lakes, and we often welcome larger groups who spend their holiday here. In the Kalmar-region, Ödevata is well-known as a conference-facility with comfortable lodging and activities "close to nature". For families, Ödevata is the perfect weekend-break for recreation "in the nature".

We want to make it easy for you to visit us, to make a request and book your stay. Therefore, we welcome you to get in touch and express your wishes. We'll make sure your trip, holiday or meeting to be as relaxing or exciting as you want it to be.
Biochar meaning and definition
Biochar is mainly a valuable soil amendment. It is originally found in the Amazon as part of historic
soil management practices. Researchers named this, Terra Preta, or "Black Soil" as biochar makes the
soil black. Studies of Terra Preta have led to a deep appreciation of biochar's unique properties as a
soil amendment. Terra Preta can increase food security in areas with severely depleted soils, little
organic resources, and lack of water and fertilizers. It also improves water quality and quantity by
increasing soil retention of nutrients. Otherwise, the nutrients would leach into groundwater and can
cause pollution. This is because Terra Preta can trap carbon in soils for hundreds of years. That's why
most soil around Terra Preta could not be farmed on.
Biochar was considered a waste product by the Amazon natives. The culture of Terra Preta
developed when it was apparently first used to prevent infectious diseases. It was added to feces in
the settlements and sterilized them (http://www.ithaka-journal.net/terra-preta-modell-einerkulturtechnik?
lang=en). Then through composting, with added biochar, it was then used as a
fertilizer. This caused it to be full of nutrients.
Other than a soil amendment, it has many more uses. Some other of popular uses includes a
substitute for charcoal, food supplement, energy source and animal farming. From our experience,
when used in animal feeding, we notice a drastic decrease in smell. Just like how carbon helps the
human body, it also helps the animals. The animals are also calmer and become easier to handle.
At Ödevata, we also use it for our heating system. Our biochar heating system now provides 100% of
the heat on the camping. Instead of releasing the smoke produced when making the biochar, we
direct it into a separate chamber and burn it. It becomes an energy source and it produces heat for
the camp.
We're passionate about the future of biochar, and we're proud to be amongst the first to introduce it
to Sweden. We give courses, in Swedish, where you can learn more about it and its uses.