How does sustainable tourism help to protect the environment?
In recent years, the term "sustainable" has been increasingly gaining in popularity. It has been tacked onto many products, and recently it has been paired with travel and tourism. However, how does sustainable tourism help to protect the environment?

Hotels, tour agencies, restaurants and shops all want to be "sustainable." As well as, travelers are paying more attention to these ventures. Essentially, it is to express an improved experience and method of operating.
"Sustainable tourism" vs "eco-friendly"
Tourism is one of the biggest industries in the world. However, we might not be able to enjoy the holiday destinations if we do not maintain them properly. That is why we need sustainable tourism.

Many uses "sustainable" synonymous to "eco-friendly", as similar as the terms are, there are still differences. Being sustainable is not only about the environment, such as reducing carbon footprints, but also includes economic and socio-cultural aspects.

It is true that being environmentally friendly is a big part of being sustainable, it is not the only thing to consider. A destination can be considered to be very green, and still not be sustainable. Tourism has to qualify in all three areas to truly be considered "sustainable tourism."
Our "Zero Waste" Pyhilosophy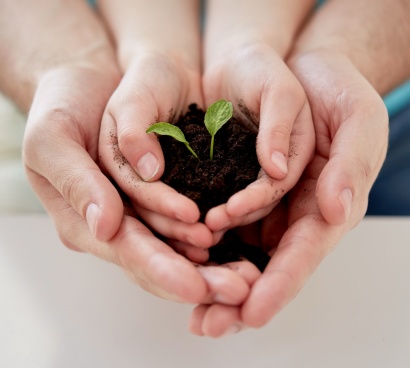 We here at Ödevata Countryside Hotels have a "zero waste" philosophy and a vision to make a positive impact on the climate. We achieve this through different ways with the help of our guests.
• Recycle as much as possible
We recycle as much as we can and use recycled materials for our new projects when possible. Materials that we can't recycle ourselves, we will sort them and another professional company will recycle them instead. This reduces our impact on the environment and recycling will decrease the carbon footprint.

Our guests are a part of the process too. Without their efforts during their stay, our eco projects would come along much slower. Our guests are very proactive following our instructions on how to sort and recycle. Many of them does it at home, so it becomes natural for them to do it.
Like what you are reading? Why not book your next holiday at Ödevata Countryside Hotels! We have cottages/cabins, conference facilities and a B&B hotel in the middle of nature. Easy access to fishing, outdoor activities, hiking trails, biking routes, canoes and sauna/spa!
Book through our own website for more options and discounted rates!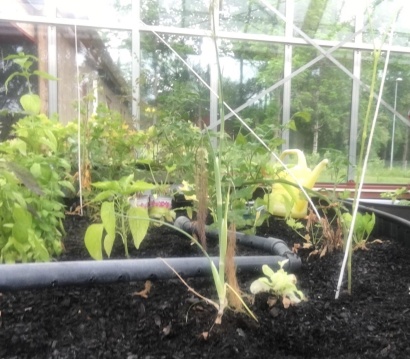 To better cater to the increasing number of guests and conserve the environment, we started several eco projects. For example, our biochar heating system provides heating for hotel and using biochar as a soil amendment.

Our successful aquaponic farm is used to grow vegetables for the guests' breakfasts. Even though it is a closed system, it can be used for nearly a decade before the water needs to be changed.

Again, without the support of sustainable tourism, we would not be able to realize our projects so quickly. We are now one of the leading rural places involved in climate-positive projects.
We never throw away leftover food. Instead, we process it and feed it to the farm animals, such as chickens and pigs. The meat leftovers, we usually mix it in cat food for the cats.

Other leftovers, such as egg shells and coffee grounds, things that can't be digested by the farm animals, we put in them in our compost bin. We invest the compost in future cultivation, which means we don't need to use any artificial solution!
In our cellar, we store all our own root vegetables so that we can enjoy them for a longer time. The cellar has been with us for a long time. Previously, the area has been a self-sufficient farm from the 1600s until the 1960s.

We only grow what we and our guests can consume. The small amounts of leftovers are put to good use or stored in our cellar. We recently started our own farm, as more and more guests are asking for locally produced produce.
Everyone should be involved in protecting our environment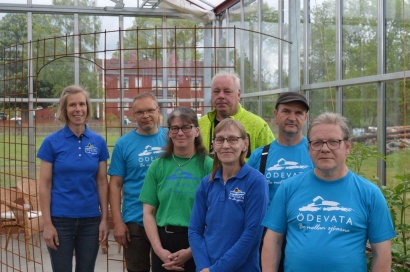 Together with our sustainable tourism guests, we are making Ödevata Countryside Hotels into an environmentally friendly place for people to stay at for their holidays. We don't want our guests to make any comprises, choosing Ödevata doesn't mean you need to sacrifice your comfort levels.

However, staying with us does mean that you are helping the environment, local community and promoting sustainable tourism. So far, our guests have been very helpful in helping us to become a "zero waste" destination. We hope future tourists would reconsider choosing a sustainable location their next holiday stay.