Ödevata FiskeCamp: A hotspot for anglers
Over the past 10 years Ödevata FiskeCamp has become a hotspot for ardent anglers. The camp offers broad access to fascinating fishingwaters - each with its own unique character: from the shallow crystal-clear lake to the deep mystical woodland-pond. The most common fish are perch, pike, bream and tench, but we can even point you towards lakes with zander and rainbow trout. The lakes are located from 0 to 20 km from the camp.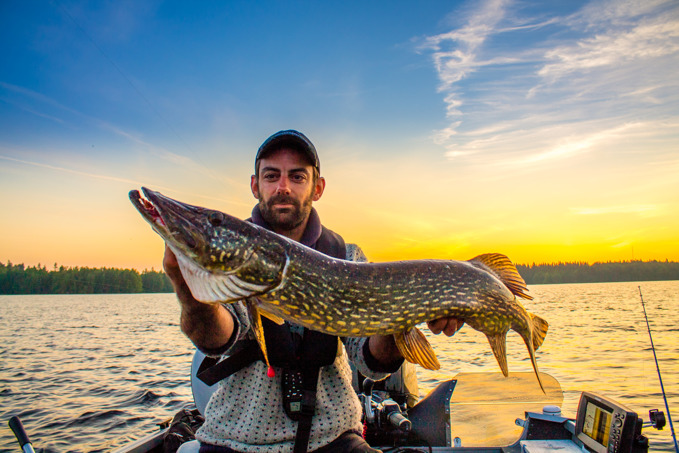 Quickfacts
Ödevata FiskeCamp
Fishing licenses, boats/ electric engines for rent all-season - Kontakt: +46-471-504 30
Reception/ Shop opened daily during summer
One-days rent of boats, canoes etc. untill midnight 12:00 PM
6 lakes with good fishing conditions in a 20 km radius
Price 350 SEK/ boat incl electric motor. Fishing license cost between 50-100 SEK/ pers and day. There are also family cards.